Often time people neglect to get accident insurance for their car. So, what happens if you damage your car in an accident? The best option would be to contact cash for car service provider and earn some money from your wrecked vehicle.
Who we Are?
We are registered cash for car Sydney company known for its professionalism and fair trade practices.  We buy any unwanted car and pay top money for the vehicle. Also, our wrecked car removal services are unmatched. Furthermore, we buy all sorts of car irrespective of its condition like we buy an accidental car, scrap car, damaged car and so on. We also provide free towing services to our customers.
So, if you have a car of any make or model that you don't want, call us, and we will take it off your hands without any fuss.
How does it work?
We are a well-known used car buyer, so if you have a car that you want to sell, we are here to buy it from you. Our process is simple and easy to follow.
Get a free quote – When you decide to get rid of your car, contact us with particulars of your vehicle. We will give you a free quotation without any obligation. If you accept the quote, we arrange for your vehicle inspection.
Car Inspection – As per your convenience, we will come to inspect your vehicle and make you the final offer. If you agree with the proposal, we schedule car removal as per your convenience.
Cash payment – On the designated day, our team will come for wrecked car removal and make you on the spot cash payment.
Get Cash Up To 9999$ For Your Used Car
When a customer thinks to deal with any unwanted or junk cars, the first question popup in mind that who is going to pay for my car or what is the best place for getting it safely removed. Why our services are convenient for customers? It's because of several reasons where no headache for any vehicles evaluation needs to bring our location. The quote for your vehicle will be out of the top five competitors that how
we offer the best cash for car in Sydney
. You can get some money for your used car, truck, van or any other vehicle that you don't want.
WHY CHOOSE US?
We are customer-centric quick cash for vehicles removing service provider. We offer free car removal, help with paperwork, on the spot cash payment services to our customer to make the selling of their car stress-free. We are the best in the industry because: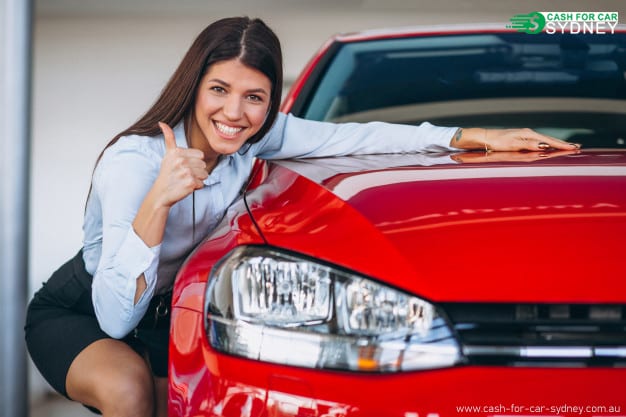 Experience Skills – Our strength is our experience in the industry. Our expertise and skills in the vehicle recycling industry are unbeatable. Also, the experience gives us the confidence to deal with any car situation that you may have.
Guarantee Services – We aim at 100% customer satisfaction by offering guaranteed service in the shortest time possible.
Expert Team – Our team of experts is knowledgeable about the cars and market rate. So, they are well-equipped to handle any queries or doubt you have. Also, their car value assessment is faultless.
Removal Time – We have the resources to ensure same day car removal to our clients. Our many cars towing vehicle allows us to cater to a large number of the customer at the same time throughout Sydney. That reduces the waiting time for our clients.
We Purchase Any Make And Condition
At cash for car service Sydney, we purchase any make or model of the car irrespective of its condition. We are famous for buying and paying Cash for Scrap Car, Cash for damaged Car, Cash for registered Car, Cash for unregistered Car, Cash for Unwanted Car. As our main aim is to get metal from the car, the condition of the car doesn't bother us, and therefore we have a vast scrap car collection at our disposal.
Contact us
You can
contact us by calling us on 0289741525. You can also visit our website cash-for-car-sydney.com.au
for more information on the services that we offer.  We are located in Western Sydney, NSW and provide services to the entire Sydney.
Instant Car Pickup Centres in Sydney- Get it Removed on Call 0289741525
Cash for cars Sydney west
Fed up of unwanted car lying around? We are here to buy your vehicle from you. We provide service of cash for car Sydney west area. We buy all make, model, and condition of the vehicle. So, whether your vehicle is damaged, wrecked, totalled, or simply unwanted, give us a call, and we will work out the best possible offer for you. With our expert team, you will receive your free quote immediately, leaving you free to complete other work.
Cash for cars Liverpool
We are a scrap car buyer offering our services in various suburbs of Sydney. By selling your accidental vehicle to us, you can earn up to 9999$ depending on the condition of the car and the market. Cash for Cars Liverpool is the most eco-friendly way of getting rid of vehicles that no longer serve the purpose. By using the car metal for recycling, cash for car Sydney contributes to promoting a green and clean environment.
Cash for cars Parramatta
Old, unwanted vehicles are nothing but a nuisance for the car owner. Our cash for car Parramatta services includes buying such cars and pay top cash for the same. If you are interested in selling your vehicle, contact us, and we will send our team to assess the vehicle. We pay the best rate in the market for all the cars that we buy. You can earn up to 9999$ for your car depending on its condition.
Cash for cars Campbelltown
We are a well-known cash for cars Campbelltown. Our highly experienced staff enables us to buy all sorts of vehicles throughout the Sydney area. So, if you own a car that you no longer want, call us from anywhere in Sydney, and we will be available to offer our services. With our extensive resources, we can cover many areas in one day. So, don't waste an opportunity to get rid of your scrap car.
Cash for cars Blacktown
Want to get rid of with your vehicle or some cash for cars in the region of Blacktown? Call us today on 0289741525 to fix your appointment. We at Cash for Car Sydney buy all kinds of scrap vehicle and offer free car removal services. We also take care of your paperwork. So, if you want to sell your car for cash, we are the right choice. We buy all type of vehicles – registered and nonregistered, commercial and non-commercial, old and damaged, wrecked and scrapped.
Cash for cars Penrith
Often a broken car needs lots of repairs before it becomes usable again. And if the repair cost is more than your car's value, it is not worth investing in. Instead, you can opt for cash for cars Penrith services which our team offers. We at Cash for car Sydney buy all make, model and condition car. Our payments rate are the highest in the market, and our hassle-free process is a hit with our clients.
FAQ's
A: We handle all the paperwork for the car. So, even if you have lost the registration paper, contact us, and we will take care of it for you.
A: Our company is into buying all types of damaged, wrecked, or unwanted car. So, if you are looking for selling your car contact us on
02 8974 1525
for further information and to avail our free towing services.
A: We at cash for car Sydney can pay for your unwanted vehicle. We are into the business of buying all types of an unwanted vehicle and pay top money in exchange for your old car. Call us on
02 8974 1525
, and we will give on the spot free quotation for your vehicle.
Our Services
If you are looking to sell your scrap car, you have come to the right place. We buy all cars irrespective of its condition and are known to pay handsome cash for scrap car of any make. So don't wait more and go for scrapping your vehicle today.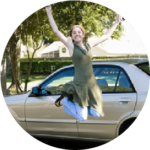 Our free car removal and towing service will set you free from all the hassles of taking your vehicle to the wrecking yard. It's now up to us! So even if your car is unregistered, we will buy it. Call us today to get your free quote.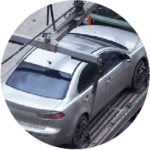 Do you own a damaged car that you no longer want? We at cash for car Sydney buy all types unwanted car. Irrespective of the make or the model of the car, we will buy it from you and offer the best cash for unwanted car in the area.